7 alternative ways Scottish companies can use video to advertise themselves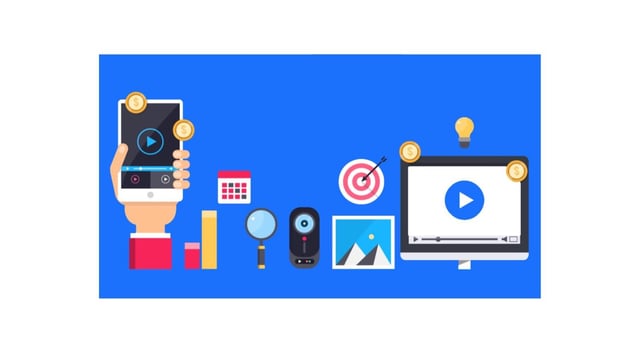 A short video on your homepage is a great way to make a first impression on new customers.
In this article, we've listed a number of types of video your business may need, from the incredibly obvious to the ones you may never have thought of.
The best business relationships start with a simple "hello". And a short video on your homepage is a great way to make a first impression on new customers.
Be brief and just explain who you are and what you do. You want to outline the services you are offering while you raise a problem and offer your solution. This is far more effective than packing everything into a single sound byte or catchphrase.
Trying to sell something online with static images is difficult. Video is a great way to break through the clutter of the competition and show exactly what sets your product apart from everyone else.
Videos are characterized by the fact that they show customers a product or service up close. And with just a short clip, you can show the customer what your product looks like, how it works and how it makes life easier for them.
Whether you're launching a product, service, or even a whole new website, videos will give your new thing the dazzling introduction it deserves.
From teaser trailers to post-launch, videos can help you through all phases of your new product launch. The early stages are especially important as you want to build hype about your product before it actually hits the market. You can use social media channels to give real-time announcements or try out the live streaming feature on Facebook, Twitter and Instagram.
4. Show your company culture
Are you cool? Innovative? Do you have a great common room? Customers want to relate to who they are buying from, and a company culture video is a great way to do that.
Acting like a person plays a huge role in your buyer's decision, so it's important to focus on your likable side. This can take the form of short chats with people on your team or putting together a montage of the company picnic.
Not all videos have to be short – sometimes you should take the time to show the many sides of your business. Take this example from the Vistaprint team. In talking head interviews we get to know the people, their environment and their mutual support.
5. Inform your customers
Videos are an opportunity to get your own executives in front of the camera where they can share their knowledge and educate your audience.
You don't have to be a tech company or a large conglomerate to apply for this with you. They could be a local bakery that offers cooking instructions or a hardware store that shares DIY tips. Videos give you the opportunity to make your know-how known, be it in the form of product demonstrations, instructions or tutorials.
6. Put your customers in the spotlight
If you get it right, your customers should be your biggest brand advocates. So why not put them in front of a camera and let them explain why your products are so effective?
Instead of the standard single-line blurb, a video customer testimonial gives your customers the freedom to share what makes them love your product and your company so much. Not only is this much more effective, but it is also likely to instill confidence in what you are offering.
Your customers have been watching and enjoying videos for years. So why not use your marketing to keep them entertained?
Your videos don't need a big budget or fancy animations to make an impact. Instead, by sharing your personality, you will resonate with an entire generation (including your target customers) who love watching funny videos.
Whether you're selling a product or a service, you need to find compelling ways to tell your story. With the right techniques and enthusiasm, videos produce results that can seriously increase your business. Ready to start? Get in touch with our video marketing experts today.