Individuals: DLA Piper, BDO, The search engine optimization Works; and extra
Global law firm DLA Piper has strengthened its corporate practice in Leeds with the appointment of Senior Associate Ben Collins.
Collins joins Addleshaw Goddard's company where he has spent the past six years. He has experience in private M&A and especially private equity transactions, having advised a variety of private equity firms including LDC, Livingbridge, Equistone and Inflexion.
Andrew Davies, Leeds Corporate Team Leader, said: "It's fantastic to welcome Ben to the team. His skills and experience will ensure that we continue to serve the needs of our growing customer base. Following the promotions of Victoria Rhodes (Partner), Mark Cliffe (Senior Associate) and Simon Winterburn (Senior Associate) earlier this year, Ben's appointment strengthens our commitment to bring about an outstanding next generation of lawyers on our corporate team. "
Collins added, "I am very excited to join DLA Piper and look forward to building on the already impressive private equity practice within the Leeds corporate team both locally and on a larger scale."
:::
The accounting and management consultancy firm BDO LLP has appointed Senior Advisory Specialist Michael Stallard as UK SOx and Controls Advisory National Lead.
Stallard, who will be based across the north, joins from Deloitte where he has helped companies modernize their controls in line with broader digital strategies. At BDO, he will be responsible for building the company's UK SOx proposal – Sarbanes-Oxley (SOx) and its impact on corporate reporting – and working with clients to enable them to respond to changes in financial reporting resulting from the government's BEIS consultation.
Ruth Ireland, Partner and National Head of Risk Advisory Services, said: "We are excited to have Michael join the BDO team. He has considerable experience in Controls Advisory and SOx as he has led large and complex projects in this area. "
Hamid Ghafoor, Partner and Head of Risk and Advisory Team in the North of England, added: "Michael is perfectly positioned to help us respond to the expected UK regulation and enable clients to prepare for this change. "
In March the government published a white paper on corporate governance reform and auditing. Subject to consultation, the proposed reforms aim to ensure accurate financial reporting in order to increase confidence in corporate governance, instill confidence in investors and improve the quality of management information within a company.
Stallard commented, "Regardless of the outcome of the government consultation, the way companies view and approach controls, the benefits they can bring and the benefits of a well-controlled business has changed dramatically.
"This is a once-in-a-lifetime opportunity for public-interest companies and entities to revolutionize and digitize their approach to control and generate real value like never before.
"At a time when the market is changing, the opportunities will be great. This was a really attractive and exciting opportunity to join an entrepreneurial company – one with a strong brand and a compelling corporate culture. "
:::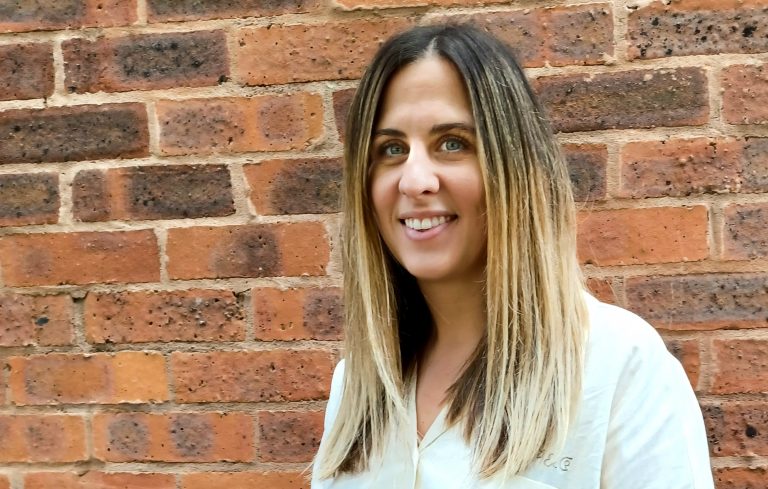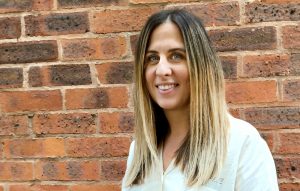 Sheffield-based digital marketing agency The SEO Works has welcomed Nadine Warburton to their team as HR Manager.
Warburton, who previously led HR at Split the Bills, will be responsible for developing The SEO Works' workforce plan, talent acquisition and overall HR processes.
She said, "I am very excited to have joined the team at such an important stage in The SEO Work's journey.
"The agency has built a positive workplace culture and offers an attractive value proposition for employees, but there are still many opportunities to own and develop this with the support of a people-focused management team.
"We have many people-related projects on the horizon, including speeding up our training program, reviewing our onboarding journey, and implementing a people management system to name a few.
"Our personnel plan will keep us incredibly busy in the coming months and I can't wait to get on board."
Managing Director Ben Foster added, "Our people are our greatest asset and we want to make sure we attract the best candidates and ensure that our team continues to feel valued and has the opportunity to improve their careers with us.
"Nadine's previous experience in a growing technology company has impressed us very much and we are delighted that someone of her caliber has joined us in this crucial growth phase."
The agency has welcomed 18 new employees across multiple departments over the past six months, and more recruits will be added.
:::
Commercial property consultancy Commercial Property Partners (CPP) has appointed a new Associate Director to its national team of real estate experts.
Callum Jeandin joins Savills' property and asset management team as Associate Director at the private consultancy specializing in the sale, acquisition and management of all types of commercial property, returning to his hometown of Sheffield from where he will be based in CPP's offices in Sheffield, Nottingham, Leeds and London.
With over five years of experience in the industry, including a specific understanding of how to implement complex ancillary costs, Jeandin has been involved in the renewal of Leeds South Bank and the former Tetley's Brewery Estate in recent years.
The appointment of Jeandin, a Masters Degree in Real Estate in Nottingham Trent, follows a period of expansion and success for the group.
Jeandin said, "CPP is the leading commercial real estate company in the region.
"Having watched the company build an excellent reputation over the past decade, I am excited to be joining this forward-thinking organization, building on my previous experience, and working to deliver high quality CPP service across the UK . "